Colorado - Utah Trip 2014
Part 1: Getting There
July 3rd and 4th
First, a little background about this trip. We lost Mom back in 2009. She was Dad's constant travel companion. She went where he went, and never complained. Many times she would stay with the car while Dad went on a hike somewere, sometimes Mom would go with him and do her best, but Dad always knew that she was not the adventurer that he is, so, there were many things that Dad may have been interested in trying, but chose not to because he knew that Mom might not be too interested in something a little too adventurous. So, this trip was planned as a big adventure. One where Dad would get to do some things and go some places that he had not experienced before, or maybe he could just experience them in a different way. This portion of my website chronicles that trip and is dedicated to Mom's memory.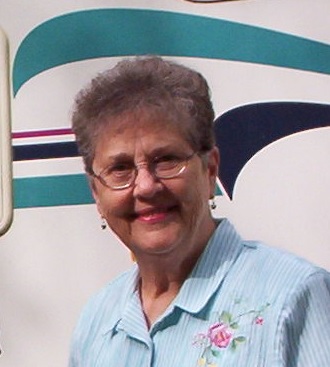 I also want to thank my sister Lori for all of the work that she put into this trip, helping Dad get packed and ready to go, and making sure that nothing was forgotten. She also made sure that we had a couple of tubs of cookies and that the old green Coleman water jug didn't get left behind. That water jug has more miles on it than most trucks I've driven, but my siblings will remember it well.
For years, trips to Colorado meant driving many long hours just to get there. Not much between Minnesota and the Rockies to see or do. Granted there were some things that we did and saw over the years, but we had already seen most of them. I drive a truck for a living. Lots and lots of boring miles. Someone once said that driving a truck is 99% pure boredom interspersed occasionally with brief periods of "HOLY CRAP!!" when things weren't going strictly according to plan. I wanted to make sure that we didn't have any of that on this trip.
We took on a Jesse James theme shortly after leaving home early one morning. No, we didn't put on cowboy hats, dusters, and bandana masks, but think back if you will to the Great Northfield Bank Robbery. I guess it should more appropriately be called an attempted robbery, as the robbers, Frank and Jesse James, Charlie Pitts, and Cole, Bob, Jim, and John Younger and a few others were unsuccessful in their attempt to part the bank and some of its funds. A couple of the gang members were killed in Northfield, but Charlie Pitts, the James brothers, and the Younger brothers all escaped. Jesse and Frank eventually split away from the rest of the gang and escaped back to Missouri, but Pitts and the Youngers were spotted a couple of weeks later near Madelia, Minnesota. A posse was formed and caught up with the gang in a slough along the Watonwan River, just south of LaSalle, Minnesota. Charlie Pitts was killed in the ensuing gunfight, and the Younger brothers were captured. They eventually served time in the old Stillwater prison which stood just on the north side of present day downtown Stillwater. The capture site has a small parking area with a couple of monuments erected there. The site also has a strong population of man eating mosquitos.

Our next stop is also related to Jesse James, but is mostly legend. As the story goes, Jesse James passed through the area of Garrettson, South Dakota along his escape route from Minnesota. The story goes that Jesse was being chased on horseback, and as he went he encountered a chasm in the middle of the prairie. Seeing no other escape route, and with his pursuers bearing down on him, he found a narrow spot and spurred his steed on, getting it to jump the chasm at its narrow point, a gap of about twenty feet. The City of Garrettson now has a nice little park at the site, referred to as Devil's Gulch, but to this day no one has been able to positively prove or disprove whether or not this event ever really occurred.

Sign at the entrance to Devil's Gulch Park.

View from the bridge that currently lets the visitor cross the chasm at the same point where Jesse is reported to have made his death defying leap.

Looking up at the bridge from the bottom of Devil's Gulch.
Onward! Our next stop had nothing to do with Jesse James, but instead had something to do with another duo that made history, Lewis and Clark. North of Vermillion, South Dakota, there is a prominent mound that rises about 80 feet above the surrounding prairie, which the local natives referred to as 'Spirit Mound'. They claimed that the area was inhabited by 'little people' that would attack anyone who would dare to near the mound. As the expedition made its way up the Missouri River, they camped for a time near present day Vermillion, and on August 25th, 1804 hiked nine miles to the mound, climbing to its top to survey the surrounding area. We planned to stop there briefly, then head into Vermillion for lunch before heading to Ogallala Nebraska for the night. Our plans were changed just prior to arriving at the site when we hit something small on the road. I caught a brief glimpse of it just before we hit it, and it was no larger than a lemon, but it sure seemed solid as the tires went over it.

Sign at the parking area, with Spirit Mound in the background. Photo courtesy of waymarking.com member RB2
We arrived in the parking lot and exited the van only to find the left rear tire losing air and going flat. So, we set to work putting the spare tire on Dad's van, and headed into Vermillion to see about getting the tire fixed. A brief examination of the tire had me doubting that it could be repaired, however, as there was a one inch long break in the tread of the tire. Not good. Our newfound problem took our minds completely off of hiking to the top, and I even neglected to get any photos, thus the borrowed photograph.

Now, there are advantages to working for a company that recycles tires. I placed a call to the fellow that does a weekly route picking up scrap tires from tire shops in the area, inquiring about the best place to go to either get the tire repaired or where we could get a good used tire. He quickly sent me to H&K Oil in Yankton, saying that they would be our best bet. So, we set off towards Yankton, located the tire shop, and sure enough, Dad's tire had TWO breaks in it, one in the tread, and one in the sidewall. It was trash. Luckily our newfound friends had a good used tire in stock. They quickly got it mounted and balanced and we were soon on our way again.

After a brief lunch at Burger King in Yankton, we headed south into Nebraska, then worked our way generally southwest to Grand Island, then west on I-80 to Ogallala. We had supper there at a Runza restaurant, which Dad had never tried before. Runza restaurants are found only in Nebraska, and they serve a type of meat sandwich that is a little different than your standard hamburger. A Runza is a mix of beef, cabbage, onion, and secret spices and makes for a very good sandwich. I can highly recommend them.

After our day battling mosquitos and combative tires, our beds at the Super8 Motel in Ogallala were a welcome sight.

Our second day was July 4th. We had breakfast and were on the road by 6:30. Our trip into Denver was uneventful, almost to the point of being boring. We filled up the gas tank in Denver and headed west on I-70, where the traffic was rather heavy. We didn't even get past Lookout Mountain and everything came to a halt. Turns out that construction on the tunnels near Idaho Springs was causing a delay with a backup that was somewhere between six and eight miles long.

No better way to spend the Fourth, right?
We originally planned to go up over the top of Loveland Pass instead of taking the Eisenhower Tunnel (neither of us had been over the top in many, many years,) and would still be in Hotchkiss, Colorado by 3:00 in the afternoon, but the long traffic delay held us up too long. We opted to take the faster route through the tunnel to save time and hopefully arrive in Hotchkiss at a decent time. We did stop at a rest area at the top of Vail Pass to eat our Subway sandwiches that we had picked up earlier, so we did take a little time to enjoy the scenery despite running behind. As we headed into Glenwood Canyon along the Colorado River, we noted that the water levels were still rather high and we saw many people rafting on the mighty river. We passed through Glenwood Springs without stopping, then Carbondale and Redstone, headed for McClure Pass.

Looking toward Marble, Colorado from the road up to McClure Pass.

Looking back toward Redstone, Colorado from the road up to McClure Pass, with the Crystal River in the foreground.

Another view back toward Redstone, with Mt. Sopris in the distance.
We made our way up and over McClure Pass, then headed down the western side, taking a little side trip through Paonia before heading to the Tembrock home just outside of Hotchkiss. The reservoir just above Paonia was full to the brim and even running over a bit at the spillway, really odd for this time of year. Late heavy snow storms in the mountains this year really helped with the water. We arrived to a warm welcome and we were just in time for "beer o'clock" according to my uncle Bill. We sat down to refreshments and snacks while we all caught up with each other over recent events and other family matters before settling down for supper.

My uncle Bill and Dad - Beer o'clock on the back porch.
Follow along as we visit the Hotchkiss area by clicking on the button for Part 2 below.